Marking International Coffee Day on October 1, The Lime Tree Café & Kitchen will be offering 2-for-1 on coffee all day at its cafés, as well as espresso biscotti giveaways, and a 50% discount on all sustainable BOON reusable mugs.
Coffee lovers looking for a cosy place to enjoy their daily cup this International Coffee Day, can delight in 2-for-1 organic and fair trade coffees and delicious espresso biscotti giveaways to complement their cuppa at any of The Lime Tree Café's seven Dubai-based locations this October 1.
Known for its beautiful whole cakes, The Lime Tree Café will also be launching an all-new coffee cake in its outlets to mark the day dedicated to the world's much-loved brew. In-line with Lime Tree's commitment to sustainability, guests in all cafés will be able to avail a 50% discount of all sustainable BOON reusable mugs on the day.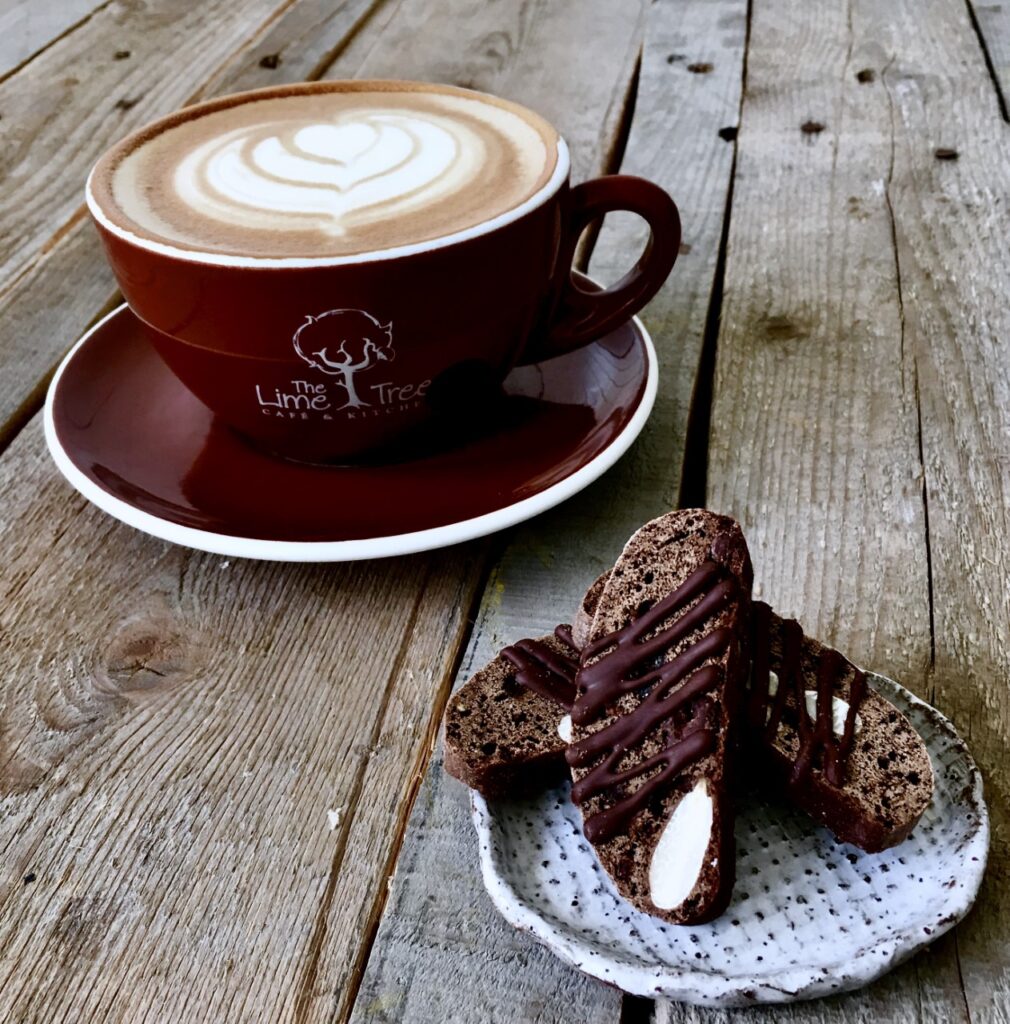 As part of its zero plastics campaign and in a move to reduce waste, the homegrown brand also has an ongoing 'Bring Your Own Cup' initiative throughout the year, and encourages visitors to bring their own reusable mug to receive AED 2 off their hot drink at any time.
Guests visiting Lime Tree on International Coffee Day should also remember to pick up a coffee loyalty card, which can be used year-round and sees customers receive a free cup of coffee for every ten coffee stamps received.
Not just a great place to enjoy a quality cup of coffee on October 1, Lime Tree prides itself on working with extensively trained baristas to offer a stellar specialty coffee menu in all its cafés, using only 100% organic and fair trade Ethiopian coffee beans that are specially roasted by BOON in Dubai to create a unique Lime Tree blend with single origin Arabica beans, from different small farms across Ethiopia.
Not only does Lime Tree's blend of BOON coffee taste fantastic and offer quality in every cup, a portion of its profits go to help children in Ethiopian farming communities to receive a school education.
"We take a huge amount of care in our coffee, from working with BOON to create our custom blend to ensuring our team has the knowledge and skills to prepare a great cup of coffee, exactly how it is meant to taste. Our coffee is 100% organic and fair trade and will always be made to the highest standards. We will always do our part for sustainability and the bring your own cup is one way that we can help reduce waste," said co-founder of The Lime Tree Café, Corinne Bowker.
Every Lime Tree Café is a welcoming, vibrant space created for the community where guests will find an abundance of warm, inviting corners to sit back with a cup of coffee across all seven of its venues located in Jumeirah 1, Town Square, Al Quoz, Motor City, Depachika Food Hall at Nakheel Mall on The Palm, Sheikh Zayed Road and The Springs Souk.
For more information, reservations or catering enquiries, please call 04 325 6325, visit thelimetreecafe.com, e-mail inf[email protected], or follow @limetreecafedubai on social media.