For a true Turkish feast, the new Village Sofra menu includes succulent kebab and mezze boards served by the meter, alongside soup, salad, dessert and tea
Providing a bridge from Turkey to Dubai for guests to enjoy an authentic dining experience inspired by rich Ottoman culture, Turkish Village has introduced a true feast offer to tempt the whole family, which includes impressive kebabs and mezze by the meter, accompanied by soup, salad, dessert and tea, all at a set price.
Ensuring a sumptuous spread using only the freshest of ingredients, the new Village Sofra menu features several options for diners to choose from depending on how many guests are dining or how hearty their appetites are. With prices starting from AED 295 per set menu to feed up to six people, the new 'by the meter' menu presents a memorable meal for all with dishes a plenty to ensure there's something for everyone.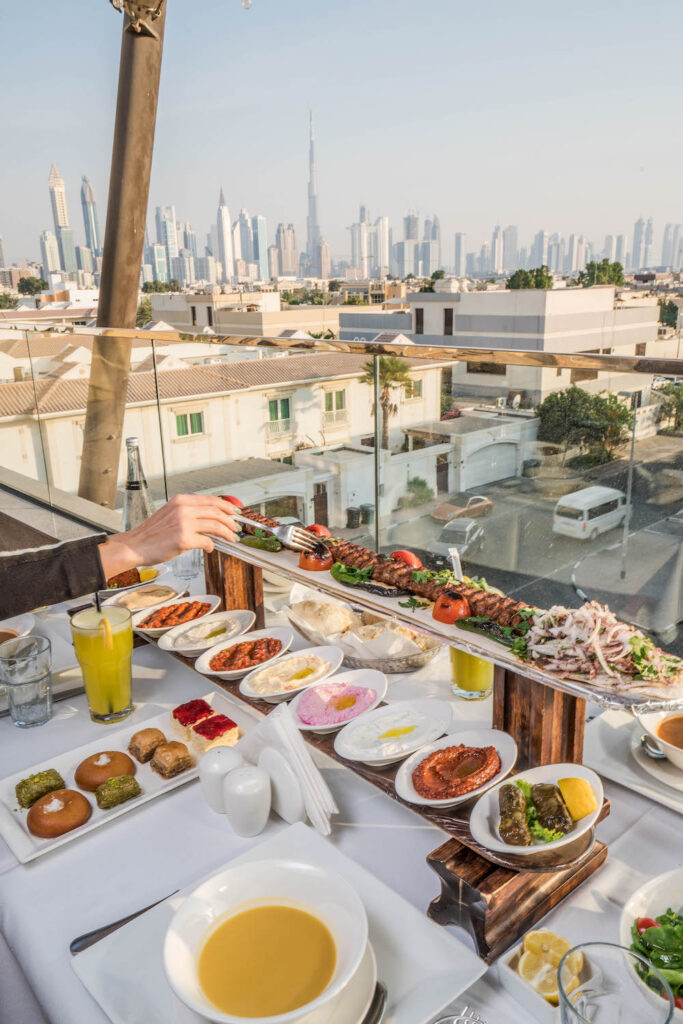 The Village Sofra experience begins with a break of warm, fluffy bread from Turkish Village's in-house bakery, served with hearty lentil soup and varied salads. The star of the show comes next – kebab and mezze by the meter. Guests can choose from chicken, lamb and beef kebabs, or a combination of the latter. Steeped in culture and committed to authenticity, Turkish Village's kebabs draw on the flavours of the ancient cities of Turkey. Infused with the sweetest of spices and marinated overnight for optimum taste.
Accompanying mezze dishes are perfect for dipping the meter kebab in. Placed along a meter-long board, ten mezze dishes include highlights of carrot tarator, moutabel, hummus, stuffed vine leaves, and spicy tomato salad, among others.
The dining experience is brought to a close on a sweet note with chef's selection of desserts, including favourites like kunafa, baklava with cream and pistachios, rice pudding, Turkish gullaj and more.
With a firm reputation for its richness and variety, the Turkish Village's kitchen promises an enjoyable dining experience for all ages, while its interiors tastefully recall the grandeur of Turkey's magnificence and splendor to present a warm and engaging ambiance for the whole family. Designed especially with group dining in mind, the Village Sofra is perfectly suited for those celebrating a birthday or special occasion with family and friends. Guests can also opt to make the experience more intimate and exclusive by dining in one of Turkish Village's private rooms.
The Turkish Village is located in Jumeirah 1 (next to Spinneys and the Jumeirah Grand Mosque), and in Dubai Festival City Mall in Festival Bay overlooking the fountains. Open for breakfast, lunch and dinner.
For more information or reservations, please call 043449955, e-mail [email protected], visit turkishvillagedubai.com, or follow @turkishvillage on social media.