The new multi-sensory dining experience led by Head Pastry Chef Carmen Rueda Hernández and her team has launched at BRIX.
Dubai's only contemporary dessert bar, BRIX at Jumeirah Fishing Harbour has launched an all-new journey for guests this month. The multi-sensory dining experience called 'The Seasons', invites diners to take a walk down memory lane through four courses of thoughtfully prepared dishes and accompanying beverages.
Led by the experienced chocolatier and Head Pastry Chef Carmen Rueda Hernández and her team, The Seasons is a journey through multiple courses of food and storytelling, curated to evoke the feeling of nostalgia and memories of old for guests.
Submerging diners into a world of imagination and anticipation, dishes from the new menu are designed to represent joyful moments that take place during all stages of life and key memories for many that involve food, games, time in nature, trips with family, and more throughout all The Seasons of the year.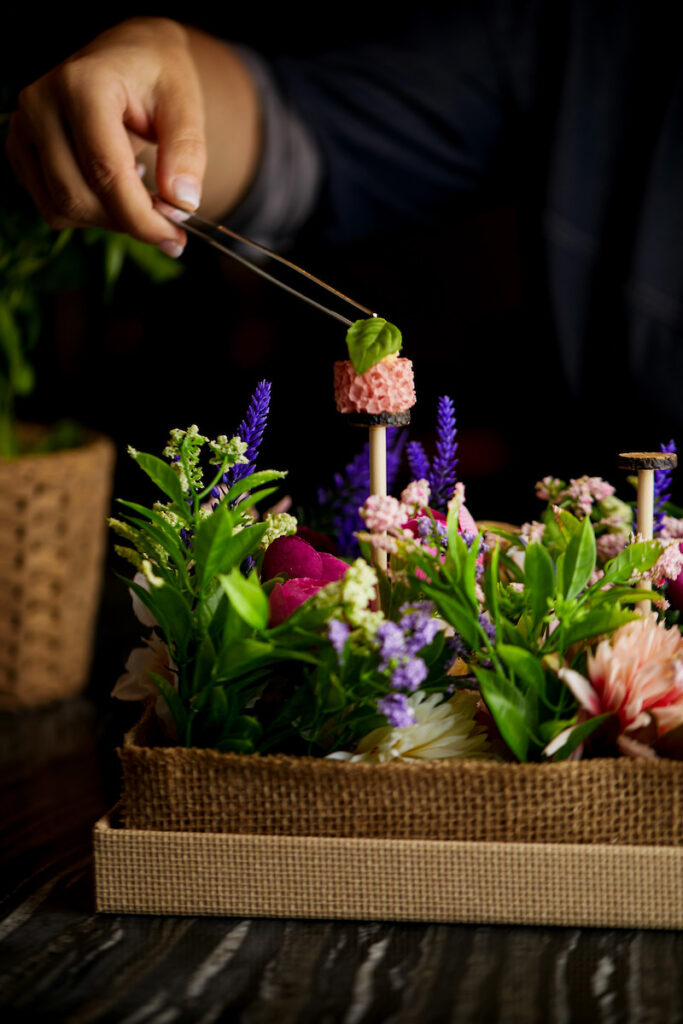 Expect memorable desserts and elaborate mocktails that have been designed to match narrated and interactive sensorial courses that represent each season using a range of unique ingredients such as truffles, sea lettuce, wasabi, and more to create playful and indulgent flavour combinations.
Priced at AED 195 per person, The Seasons experience at BRIX includes a four-course menu of nostalgic moments throughout each season of the year, plus mocktails.
The Seasons takes place daily (except Mondays when BRIX is closed) from 4pm – 5pm, 7pm – 8pm, and 10pm – 11pm. Bookings are now open.
BRIX is located at Shop 02, Jumeirah Fishing Harbour, Al Urouba St, Dubai. For further information or reservations, please call +971565255299, e-mail [email protected], visit brixdessert.com/journey or follow @brix_desserts and @brixjourney on Instagram.