Monno is where natural ingredients are carefully calibrated and prepared, to deliver a nostalgic journey of Italy's most cherished culinary traditions to diners in Dubai.
Homegrown in Dubai by two Emiratis with a love for Italy and its cuisine, Monno Ristorante is Jumeirah's newest artisanal Italian eatery. Since its opening several months ago, Monno has remained a well-kept secret – till now. A newly opened restaurant located on Al Wasl Road, Monno presents a wholesome and authentic Italian experience in a charming, casual and rustic space that welcomes all ages. Soothing music greets upon arrival, while a chilled-out neighbourhood vibe ensures a relaxing visit – whether it be for a leisurely lunch with family, a quick coffee break, or a romantic dinner date with a loved one, Monno is abundant with laidback idyllic moments for everyone.
Monno, a word derived from the combining form mono, meaning specialised or single, is a restaurant with the pursuit of delivering uncomplicated, honest Italian food to its guests. Having travelled far and wide across Italy to curate a menu comprising beloved Italian recipes that have been meticulously passed down for generations, Monno's owners – two Emirati pilots, together with the restaurant's Italian Head Chef Federcio Bartoli capture the heart and soul of Italian cuisine to present dishes that remain true and respectful to both ingredient and tradition.
At Monno, fresh and natural ingredients imported from Italy are carefully calibrated and prepared, to deliver a nostalgic journey of the country's most cherished culinary traditions. From exclusively using San Marzano tomatoes to importing artisanal Italian cheeses and olive oils for handmade pasta and genuine Neapolitan pizzas, Monno's menu also features a range of antipasti, main courses and traditional desserts.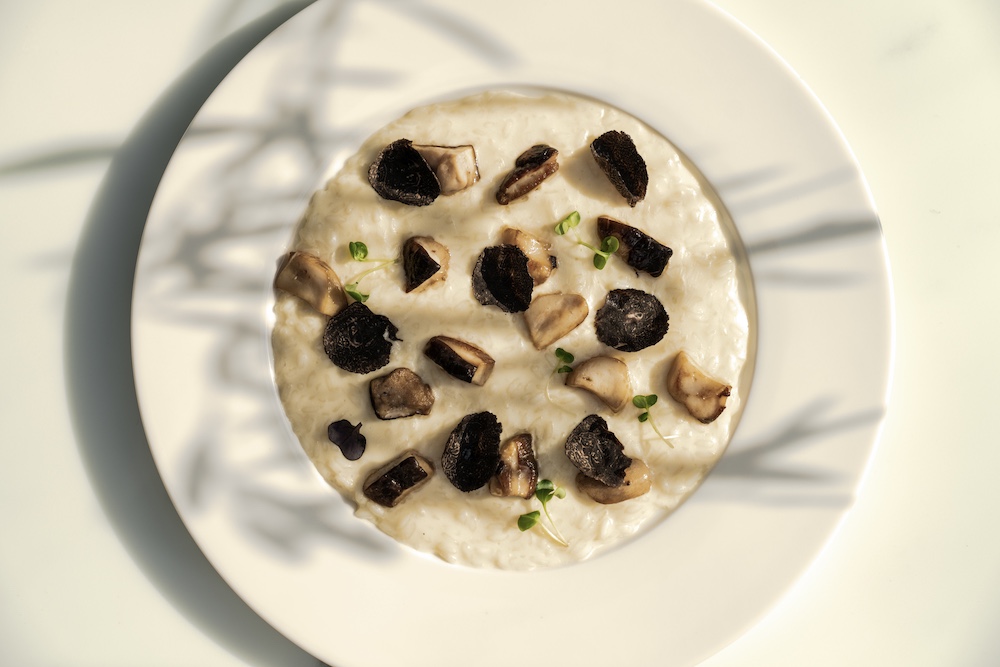 To begin, don't miss the crispy and tender calamari, the 'Carpaccio di Gambero Rosso' – red shrimp carpaccio with Stracciatella, 'Vitello Tonnato' – slow-cooked veal carpaccio served with tuna mayonnaise, pickled red onions and caperberries, or 'La Tana del Polpo – slow-cooked octopus served with potato cream and seaweed tapioca cracker.
Whether it be pizza or pasta, Monno keeps it classic Italian with all dough made in-house and shaped by hand. Pasta highlights include 'Ravioli al Tartufo' – homemade ravioli with buffalo ricotta filling and Parmigiano Reggiano sauce, topped with fresh truffle, and 'Gnocchi al Ragout Napoletano' – homemade gnocchi with pulled beef ragout and smoked ricotta cheese. While must-try pizzas include 'Salamino di Wagyu' with spicy wagyu beef salami and smoked mozzarella, and the 'Burrata' pizza with double tomato sauce, fresh basil, creamy burrata and extra virgin olive oil.
For mains, the 'Milanese' is a signature – a whole veal rib coated in breadcrumbs and fried with clarified butter, served with mashed potato and burnt lemon powder, as is the 'Branzino all'Acqua Mediterranea' – pan-fried Chilean seabass served with tomato water, red pickled onions, confit tomato, chili caviar and caper leaf.
For those with a sweet tooth, a warming, oozy chocolate souffle with homemade roasted hazelnut gelato is sure to end the experience on a comforting note, as would the classic and elegant tiramisu made with indulgent layers of creamy mascarpone, lady finger biscuits, espresso and cocoa powder.
Inside Monno, expect interiors and an ambiance inspired by that of a classic Trattoria found on the back streets of quaint towns in Italy. Designed with rustic simplicity in mind, Monno aims to evoke the feeling of being at home for its guests. Comprising a welcoming bar area that features a live pizza oven, a main dining room and covered terrace where natural lighting gleams, the eatery is thoughtfully designed with the use of products that inspire a natural setting like wooden tables and chairs, black and white checkered flooring, olive trees, jade green furnishings and cream linens.
Guests can expect Italian dinner traditions brought to their table at Monno, where skilled chefs bring Dubai diners an authentic taste of Italy and dishes change seasonally to remain true to the country's best available ingredients.
Monno is located at 304 Al Wasl Road, Jumeirah 1, Dubai, United Arab Emirates, and is open daily for lunch and dinner from 12pm – 12am. For further information, please call 04-3322255, e-mail [email protected], visit www.monno.ae or follow @monnodubai on social media.