As part of Teible's season two menu collection, the new fine dining degustation menu showcases locally sourced ingredients prepared to honour the authentic Bedouin lifestyle.
As the seasons change and summer makes its way across the UAE, Teible – Dubai's new farm-to-table restaurant located at Jameel Arts Centre, has revealed its new fine dining tasting menu that comprises ten intrinsically curated dishes inspired by a Nabati poem, in honour of the country's bounty, art, culture and nature.
An advocate for seasonal, no-waste dining in the UAE, Teible endeavors to shine a spotlight on locally available ingredients and the history of the country with its new degustation menu that can now be enjoyed by diners during dinner service.
Each dish on the new seasonal tasting menu draws inspiration from the Nabati poem entitled 'Each night of the week, fine lines did I speak' from Bedouin Speech, which captures the authentic Bedouin lifestyle and the long nights spent away from land and loved ones pearl-diving, around May to September.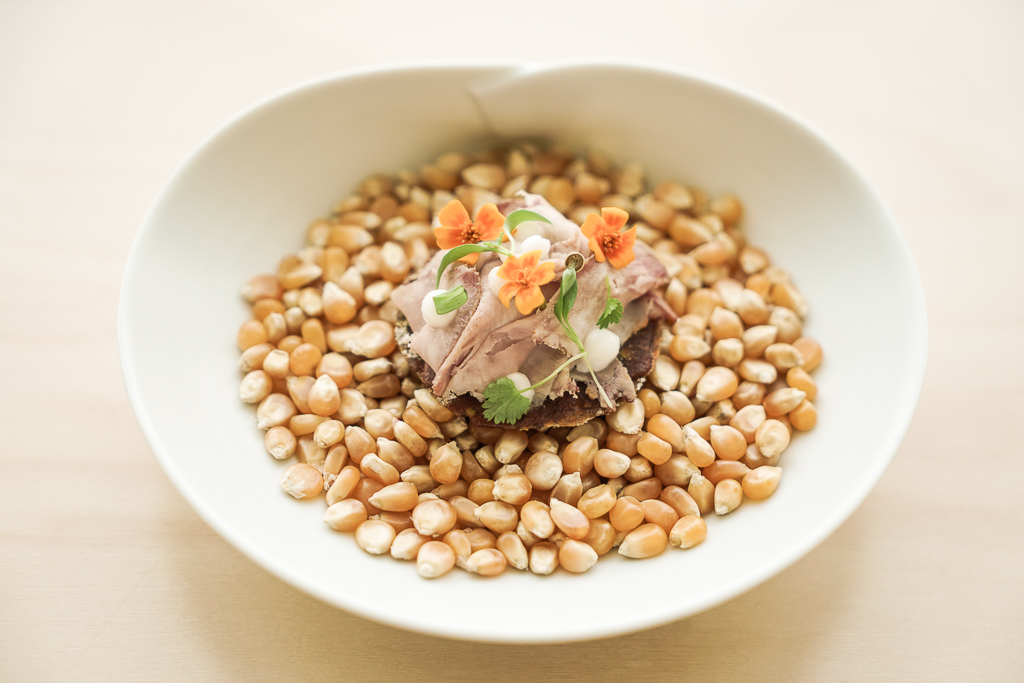 Priced at AED 450 per person for ten courses, the new menu was created by Executive Chef Carlos Frunze to reflect the seasonal and sustainable lifestyle led by Bedouins, and guests can expect to embark on their culinary journey with the first dish called 'By-Product' that comprises caramelised cream, mushroom garum powder, whey caramel and seared croissant loaf.
Injecting creativity into every dish, Chef Carlos' next dish 'Tongue Twister' presents in-house corn miso cracker, smoked eggplant caviar, corn honey, local meat carpaccio, and buttermilk popcorn fluid gel.
Iranian black caviar takes center stage in the third course 'Brainstorm', which features smoked milk offal cut pudding with seaweed fluid gel, local dark honey and citrus chive oil.
A true highlight on the menu – 'Stuffed Wings' comes next, enticing guests with saffron rice stuffed chicken wing with a roasted wing shoyu glaze and celery vinegar perfume, followed by 'Miso & Roots' – pumpkin seed miso grilled squash with sesame koji, fermented tomato powder, fig leave oil and nasturtium.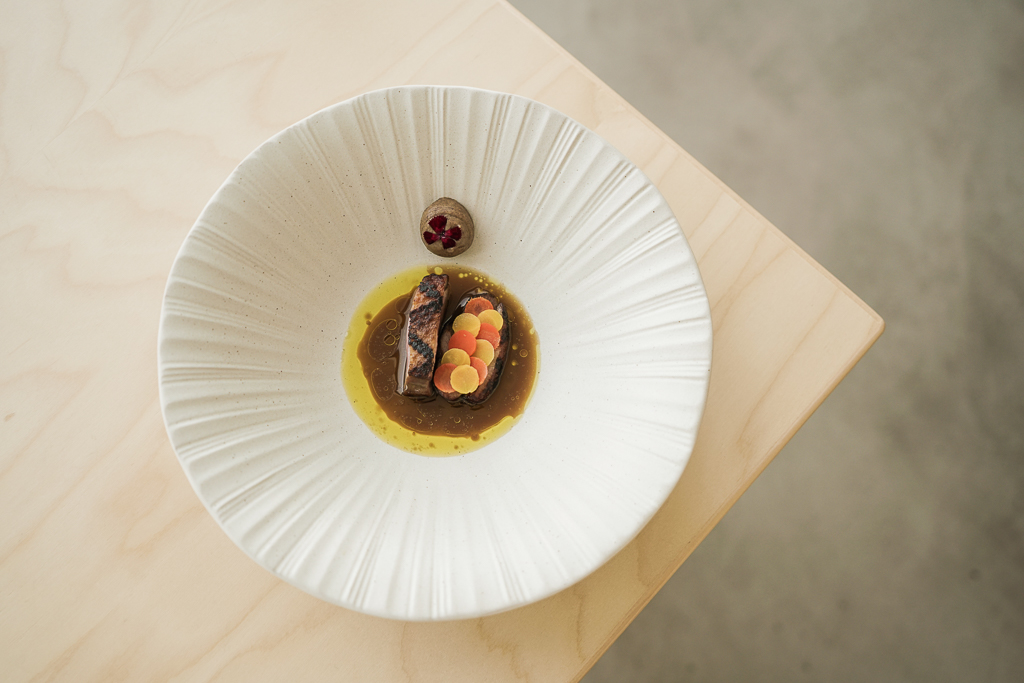 Venturing into main course, 'Duck & Dates' is sure to excite palettes with spiced duck breast, fermented date crème fraiche, seared pickled heirloom carrots and roasted duck jus, while '2-Way Camel' showcases camel tenderloin tartare and slow-cooked camel hump with koji on umami toast, egg garum sauce and cinnamon moringa glaze.
Sauteed Ghaf squab is served next in a dish named 'Desert Squab' that is accompanied by braised red cabbage, herbed kombucha fluid gel, and hibiscus glaze.
Course nine is when Teible's Executive Pastry Chef Sheerin Ghaffar takes the lead to serve 'Figs & Milk' – a dish that seamlessly marries torched figs with sweet goat's cheese, ensued by the final dessert called 'Ugliness of Corn', which showcases a medley of corn including corn meringue, sweet corn cream, frozen corn rocks, topped with grilled corn, corn honey and popped corn kernels.
Teible's new seasonal tasting menu is now being served daily from 6pm onwards (except for Tuesdays when the restaurant is closed). Priced at AED 450 per person, the menu takes approximately two hours to complete and pre-booking is required. Vegan and vegetarian tasting menus are also available.
Teible is located at Jameel Arts Centre, Jaddaf Waterfront, Dubai, and is open for breakfast, lunch and dinner from 8am to 4pm and 6pm to 11.30pm daily and is closed on Tuesdays. For further information, please call +971 4 243 6683, e-mail [email protected], visit teible.com, or follow @teible_ on Instagram.