Serving up Long Island beach house vibes and delicious home-to-table style cuisine in Al Bateen, Montauk is now open to customers.
Set to transport its guests stateside, Montauk Boutique Café and Restaurant has officially opened its elegant doors to the public, with its grand opening in Al Bateen, Abu Dhabi in March 2021.
Serving up Long Island beach house vibes in the UAE's capital, Montauk presents a wholesome, home-to-table style menu, impeccably curated by the restaurant's Emirati owner and founder, Chef Mariam Almansoori, whose passion and artistry is ingrained into every aspect of the homegrown brand.
From the opening, chef-owner Mariam said: "To future guests of Montauk, our home is your home. We look forward to meeting you and sharing our warm hospitality with you – we have designed Montauk to feel like an extension of a family living room. Inside, it's welcoming, cozy and the perfect place to share special moments with your loved ones. Our home-to-table cooking will warm the hearts of diners, and I feel incredibly proud to be bringing a touch of local culture to the outlet and my personal Emirati heritage."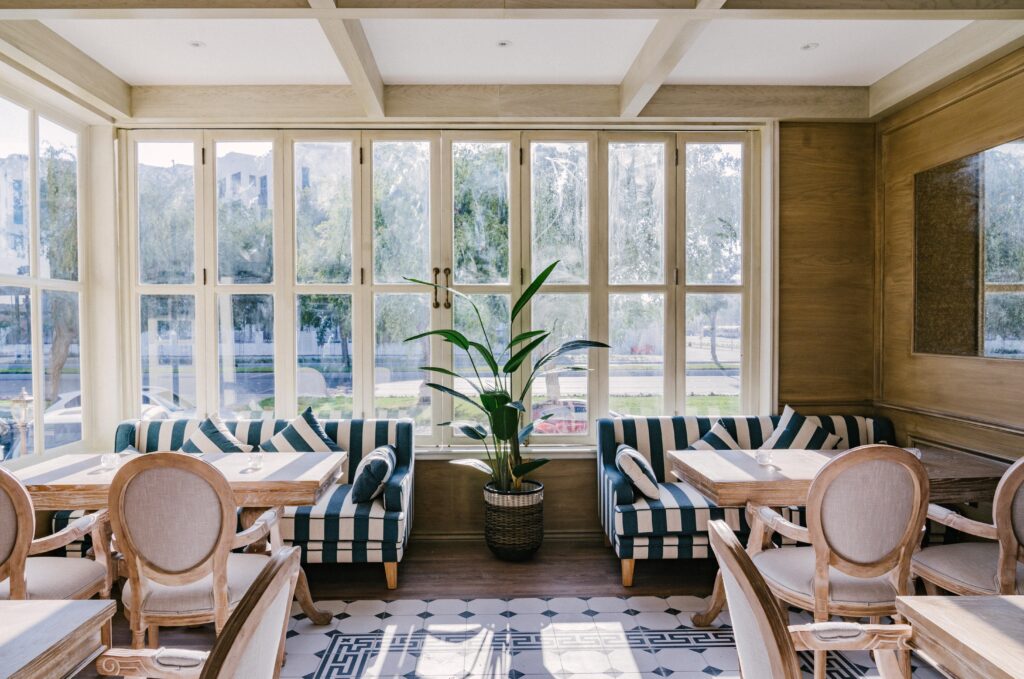 Designed from top to bottom to reflect the comfort found in a warming home, Montauk houses a living room-style dining room on the first floor, and a bakery and terrace on the second. Inside, interiors are custom made to capture the true, picturesque essence of the ultra-luxurious seaside destination of Montauk in New York – it's homely and simple yet sophisticated and chic. Think opulent wooden flooring, furnishings and French wall paneling, nautical-inspired rich jade green and off-white striped upholstery with cream linens, handpicked artwork and personalised illustrations, all complimented by natural greenery and flower arrangements.
Upon arrival to the Instagram-worthy café, bakery and restaurant, guests can expect to be greeted by soothing coffee house jazz, while the chilled, neighbourhood ambience ensures a relaxing visit – whether it be for an indulgent breakfast, leisurely lunch, or dinner with the family, Montauk will be abundant with laidback idyllic moments and something for everyone.
Montauk's team of seasoned chefs use classical techniques to produce contemporary high-end international café cuisine with Chef Mariam's special home comfort touch, which brings with it a hint of her Arabic heritage. Only the freshest, wholesome ingredients will be used to produce a wide range of dishes that focus on health with minimal sugar use. A medley of tasty favourites will also be on offer for vegetarians, vegans, gluten-free and low-fat diners.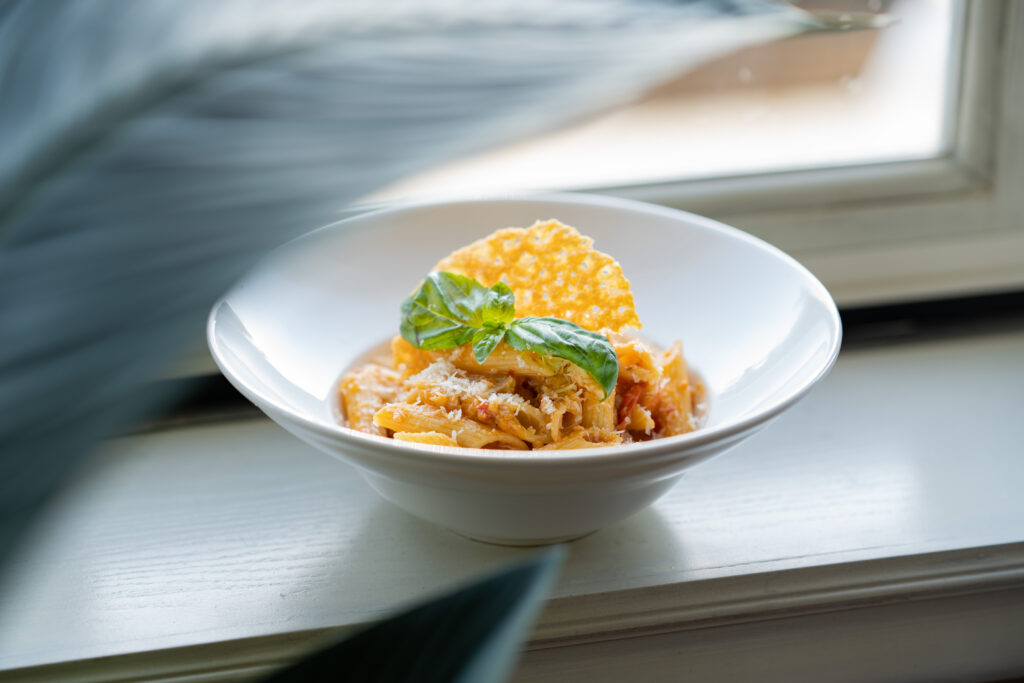 Fresh daily artistic salads of spiced fig & goat's cheese, watermelon & feta, and burrata with citrus will be available, as well as tempting starter dishes of spicy grilled garlic prawns, harissa & sundried tomato chicken with king oyster mushrooms & lemongrass hummus, and double stuffed baked sweet potato with beef bacon & broccoli, drizzled with truffle cheese sauce.
For mains, the Montauk grilled Canadian lobster with roasted nori butter is set to be a signature, in addition to spiced lamb chops with pomegranate & Greek Yoghurt, salmon with mango & corn salsa, and creamy truffle rigatoni. Classic desserts bring meals to an indulgent end at Montauk with options like sticky toffee pudding, passionfruit cheesecake, and chocolate caramel fondant.
Breakfasts steal the show at Montauk, with the occasion serving up a menu of its own. Highlight rise and shine dishes include avocado & beetroot cheese toasties, Turkish eggs with herb labneh, and scrambled egg shakshuka for two, then there's moorish custard-soaked brioche French toast, homemade granola with honey & berries, cream cheese sesame bagels with varied fillings such as smoked salmon, beef bacon and avocado, plus much more. Not forgetting the all fresh fruit smoothies and squeezed juices.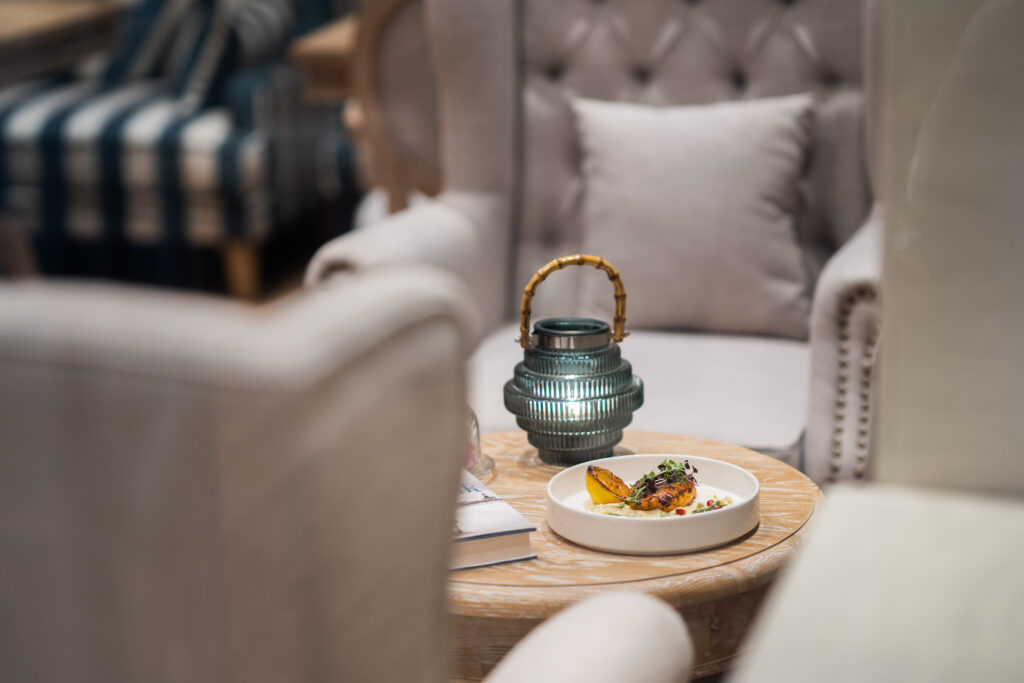 For guests looking for a spot to work during the day or indulge in a little alone time, there's cozy corners found throughout to enjoy privacy and a cup of freshly brewed coffee, paired with a treat from the in-house bakery where everything including breads, pastries and cakes are made from scratch. Spread across three floors, the venue offers seating for solo diners, couples and families, as well as large groups for private events like an idyllic baby shower.
Montauk Boutique Café & Restaurant is located on Al Khaleej Al Arabi Street, Al Bateen, Abu Dhabi, United Arab Emirates, and is open daily from 8am to 11pm, serving breakfast, lunch and dinner.
For more information, call 025466255 or follow @montaukabudhabi on Instagram.